Does any of this sound familiar?

"I know my farm needs a website, but they are so expensive and difficult to maintain!"
"I am too busy FARMING to build my own website."
"I've tried to build my own farm website, but it just doesn't look professional."

It doesn't have to be this way!

WHAT IF YOU COULD . . .
Spend just ONE WEEKEND building a beautiful website for your farm.
Learn how to quickly update your website yourself, without having to pay outside help or wait for your kid to do it.
Use your website to educate and engage with your customers, adding value to your products.
Arrange your site so customers can easily find the information they need to buy your products.
Use photography to create an engaging web presence that entices potential customers.

Integrate social media into your farm website for expanded outreach.

HERE'S WHAT YOU'LL GET
A step-by-step guide and videos that walk you through the process of building your website on the Squarespace platform.


A fun exercise to identify your business's unique branding scheme.


Worksheets to help you develop, write and organize your website content.



A plan to help you maintain your website and keep it current.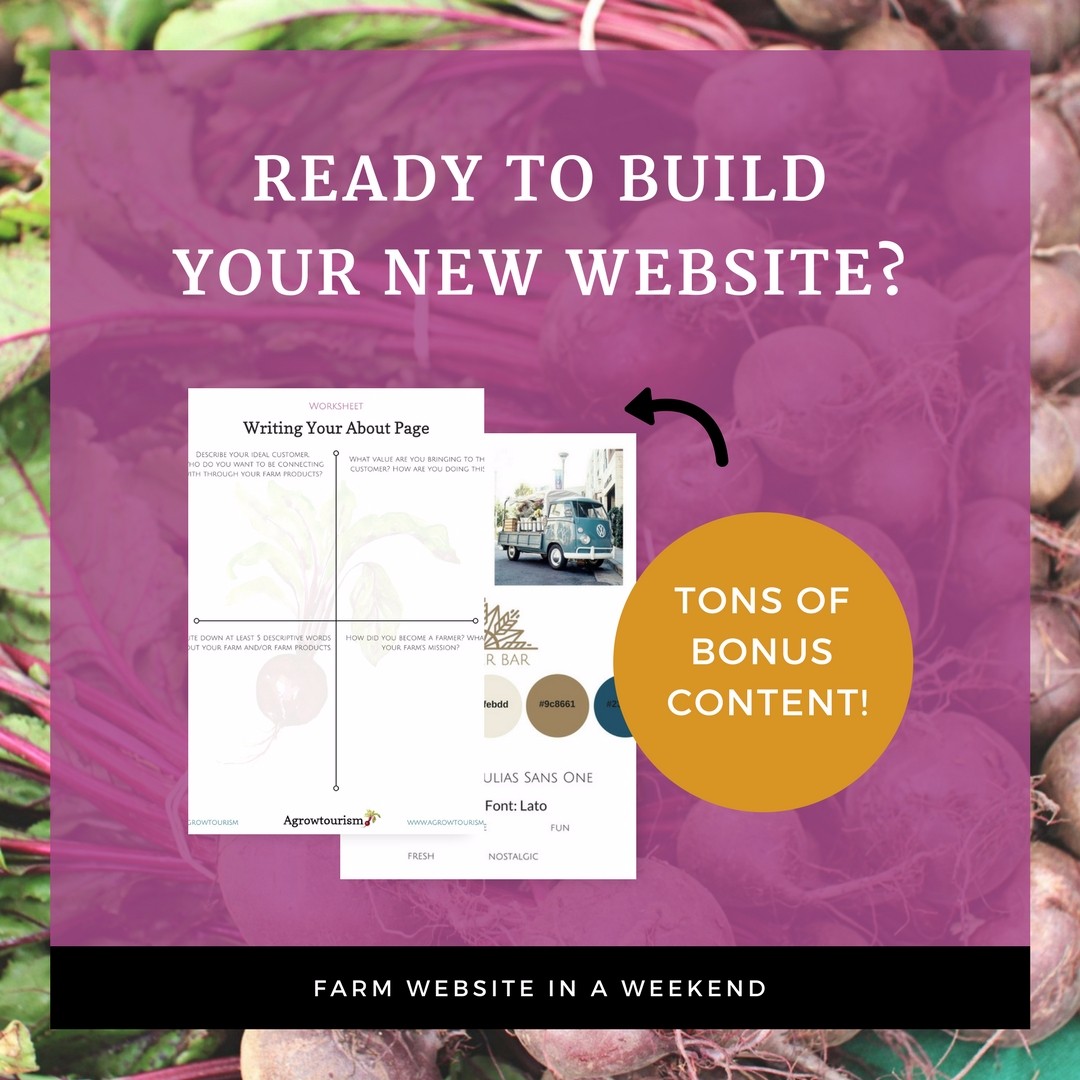 This course also includes TONS of bonus content such as printable worksheets to help you identify your business's unique branding scheme, tips for on-farm photography (no fancy equipment needed), how to edit your photos, find affordable graphics and much, much more!
At the end of this course you will have a beautiful and easy to maintain website - so you can get back to the important work of farming!
*Please note the course fee does not include a $16.00 per month fee to use the recommended Squarespace Membership and a $20.00 per year cost of purchasing your own domain.